The Greatest Blessing
Happy Friday beautiful people! How was everyone's Mother's Day weekend?! Celebrating my mom is something I always look to do...not just in mother's days. However, my family and I always do a little bit more on the special day.
I don't know about you guys, but my mom is my greatest blessing. I honestly don't know what I'd do if my mom wasn't here teaching me, loving me, and showing me mt worth.
My mom is not only my bestfriend but a role model. I look up to her in so many ways. My sissy and I have always and will always be extremely thankful to have been blessed with a mom who has raised us to be spiritual, hardworking, determined, strong, and fierce/ POWER black women! Not only is she GORGEOUS (as you can see...just look at her) but she can DRESS (we get our love for all things fashion from her). ;) I know I probably say this a lot and might have already mentioned it but boy am I happy to have such a COOL mom! Y'all, who doesn't want a mom who is not afraid to blast Cardi B and say Okurrr?! (haha) AH! Love You Mommy!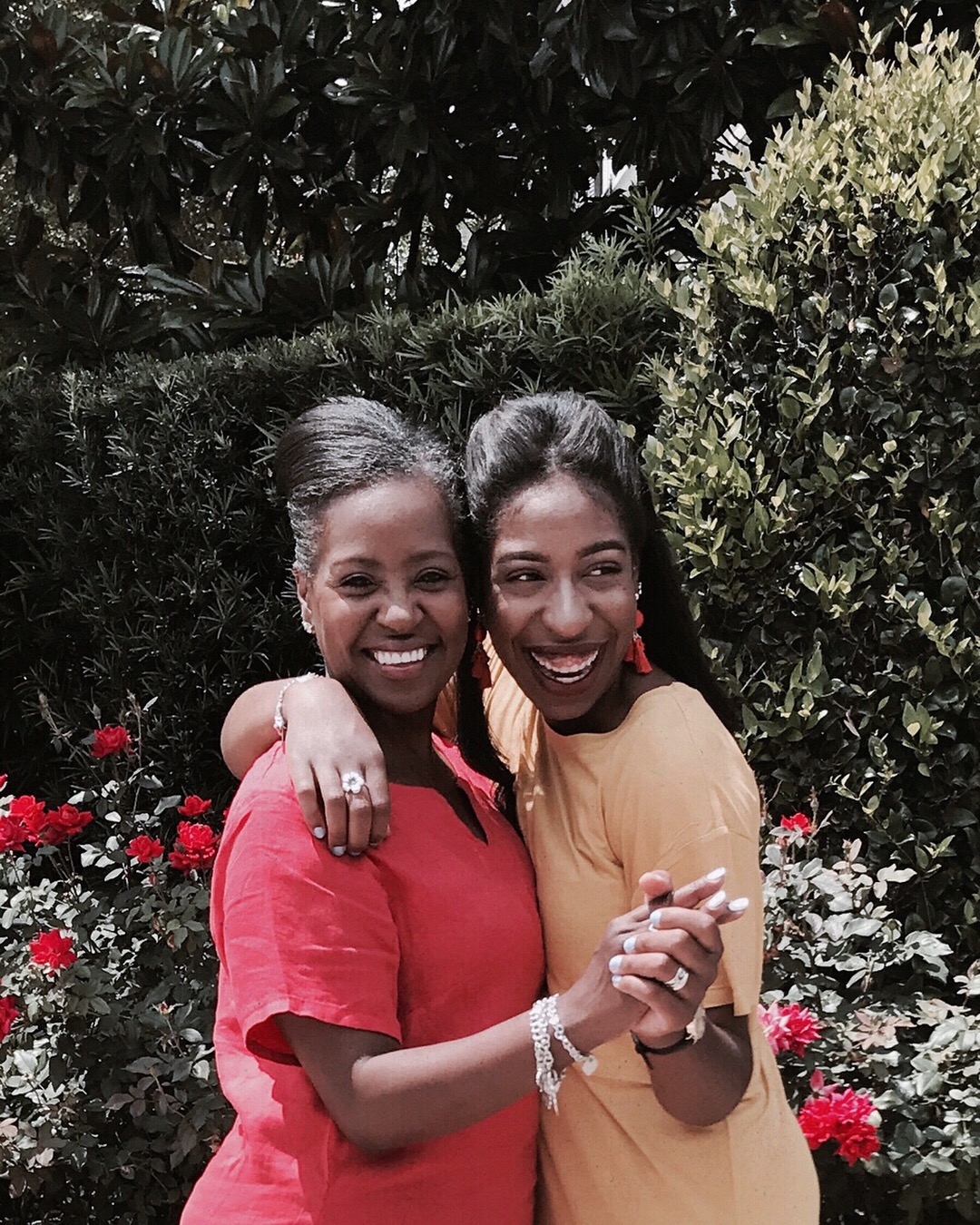 As I mentioned before I get a lot of my love for fashuion and all things clothes, purses & shoes from my momma! & I love sharing this passion with her. This also makes shopping a lot more fun and easier.
I also love celebrating my Gma and come to find out, her favorite color is also yellow (light yellow to be exact), which is also my fav. Side Note: My Gma is another fashionista in the family. Anyways, yellow is my color and I honestly think it looks the best on me! It meshes so well with my skin tone and I love it! So yes! Whenever I see yellow, I'm going for it! Which brings me to my yellow dress in this post! I recently bought this yellow beauty from Zara and I loved how thin (It's aHOT here in Houston y'all), comfortable and trendy. Seeing how the the dress is also s solid color and sort of simple, I decided to pair it with my favorite accessory at the moment: statement earrings. Statement earrings are seriously my newly found obsession and I can't wait to rock more of them this summer!
Charneé