Berets & Denim
Happy Happy Humpday!! Boy am I glad this week is almost over. Two more days yall, we can do it! This week started off pretty heavy and exhausting but after some MUCH needed rest and alone time I'm jumping back into the swing of things (that being blogging more).
If you live here in Houston, you know that it's been raining a ton lately (off & on) and to be quite honest, I'm not a huge fan of rainy days (unless I'm at home in my bed watching Netflix). I might seem crazy for saying this, but y'all...the rain kills my vibe and it makes it so hard for me to take photos and create new content. However, I recently went to a book store to purchase some old magazines (I have an obsession with buying old...like super old types of magazines from like Vogue, Time, Elle, to Rolling Stone...etc) and I decided to just take some photos inside for once!
In this post, I'm wearing my FAVORITE longline denim jacket that I got from Marshalls back in October, and I paired it with a black & white striped t-shirt dress, black sock boots from Zara, and my go-to classic beret from TopShop!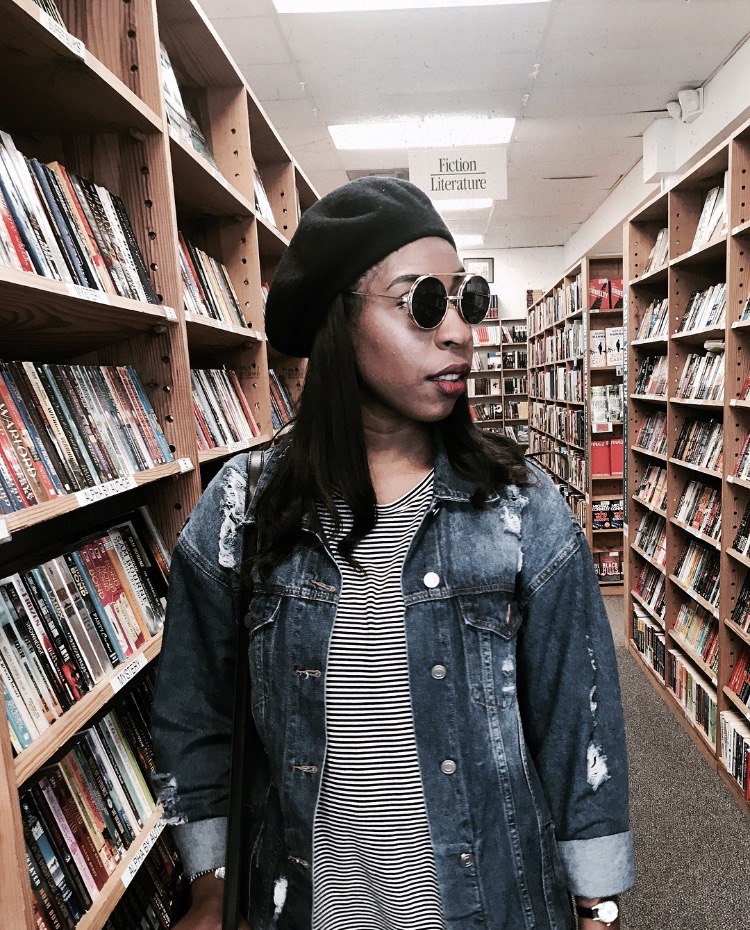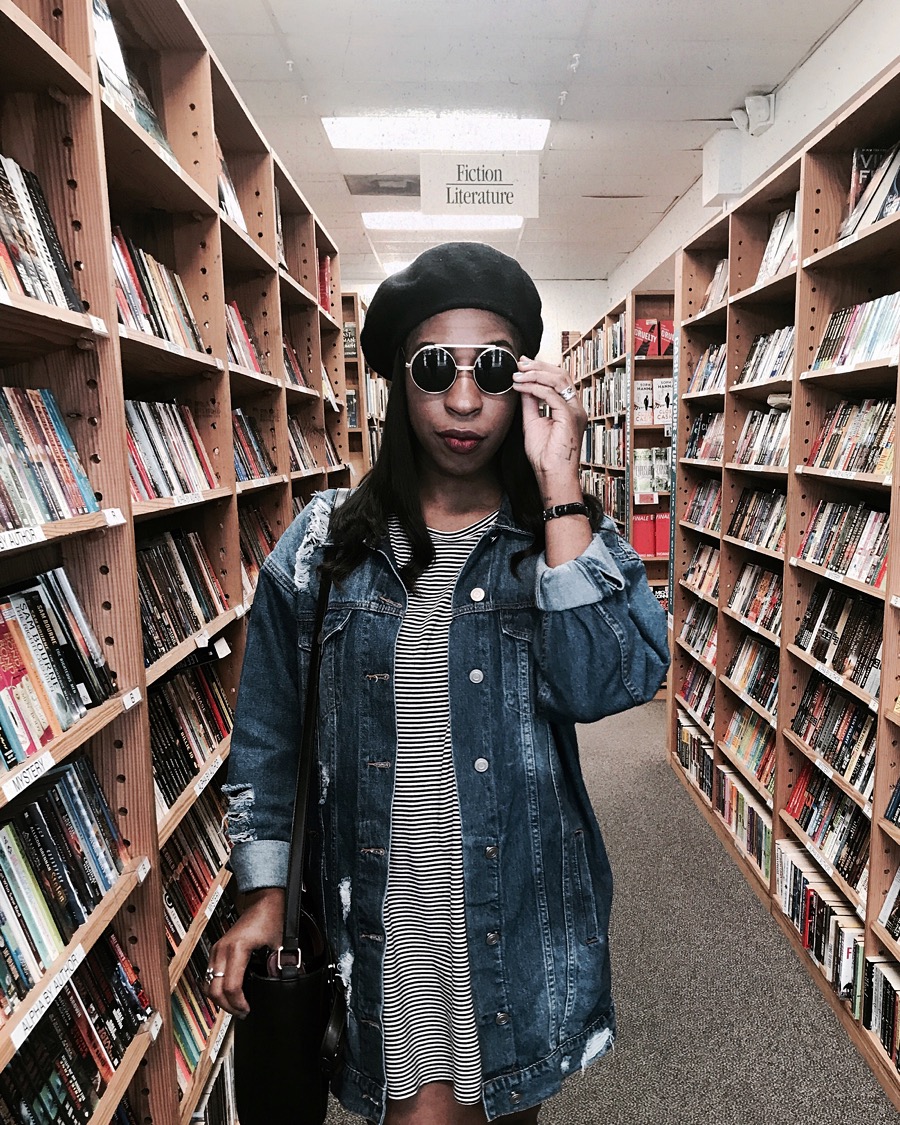 Boy, am I in love with a nice oversized denim jacket. From the distress look to the longline length, this denim jacket is my ultimate fav! AND it was under $40! Comfy, cute, & affordable! What are some things you guys are super into right now?! Leave a comment letting me know! I look forward to hearing from you! Have the best Wednesday!
XO,
Charneé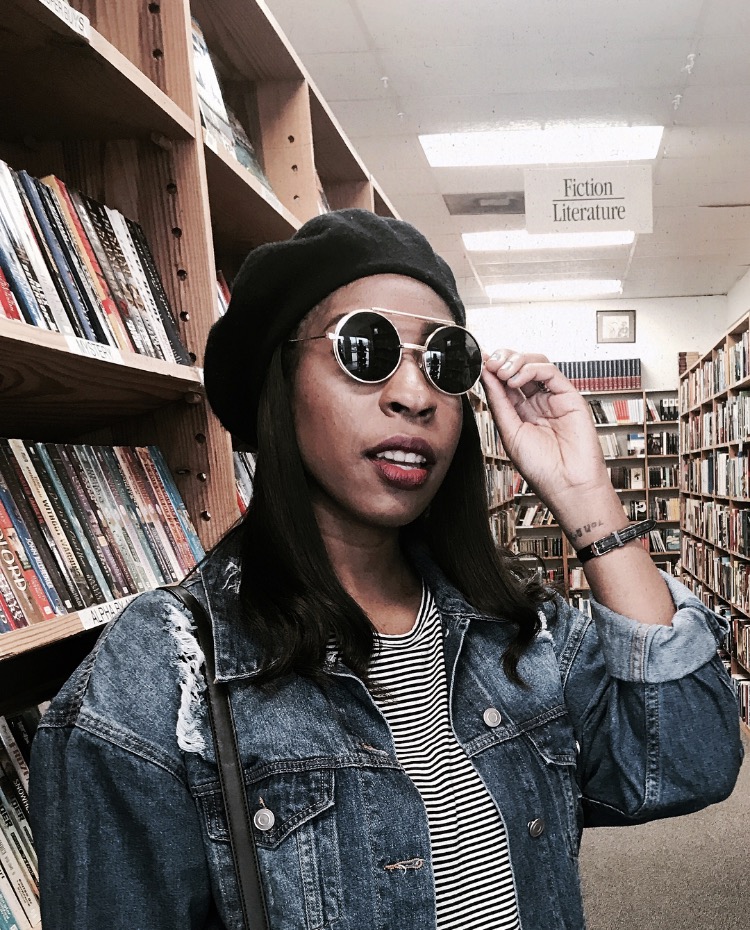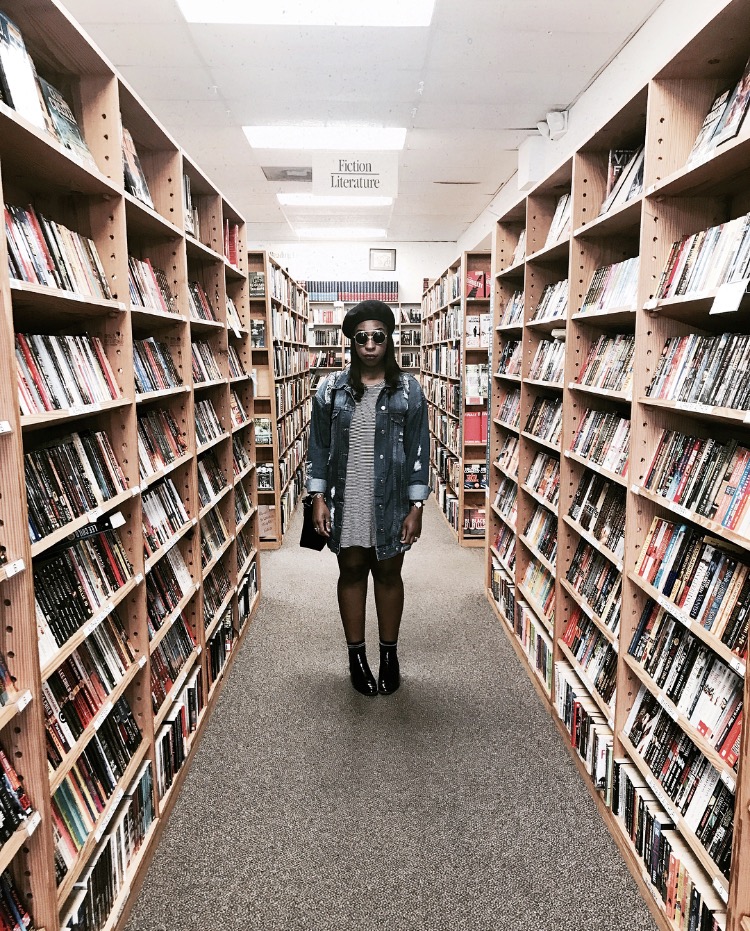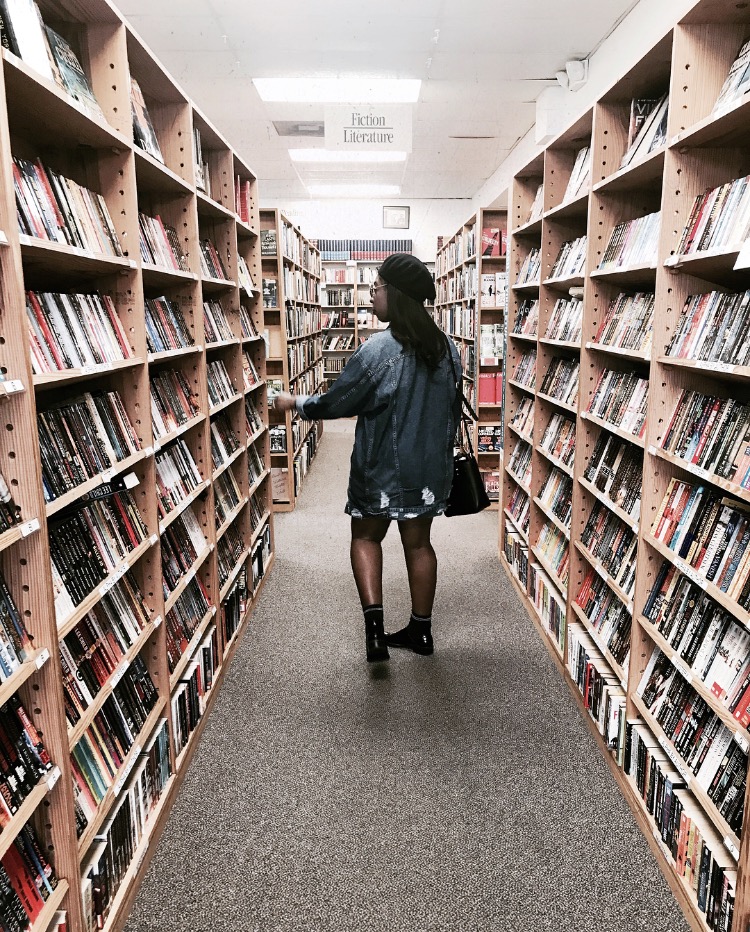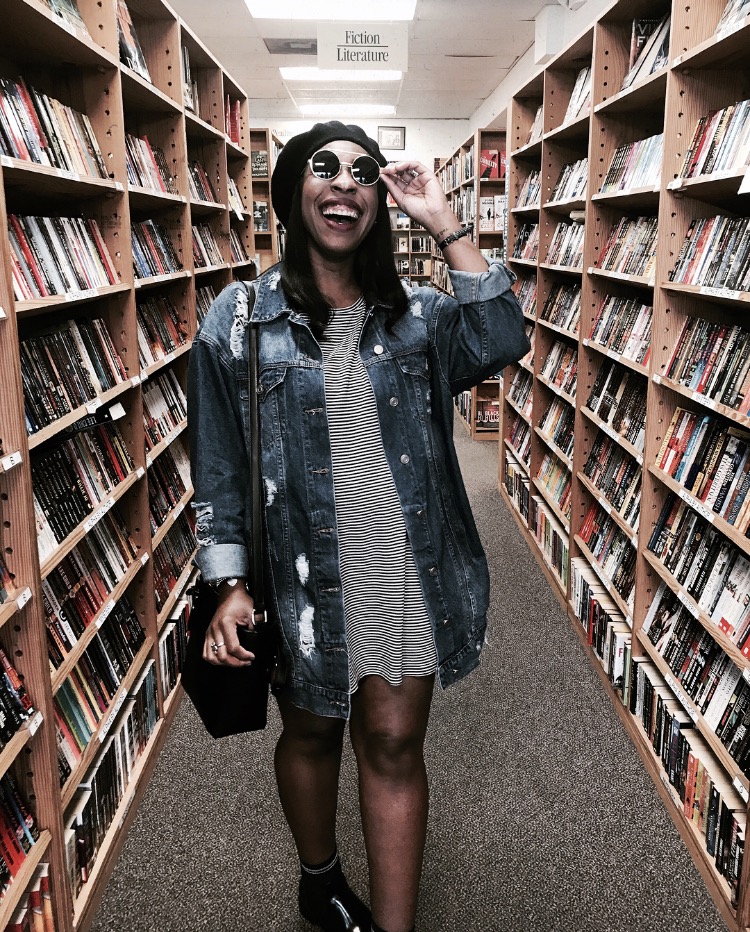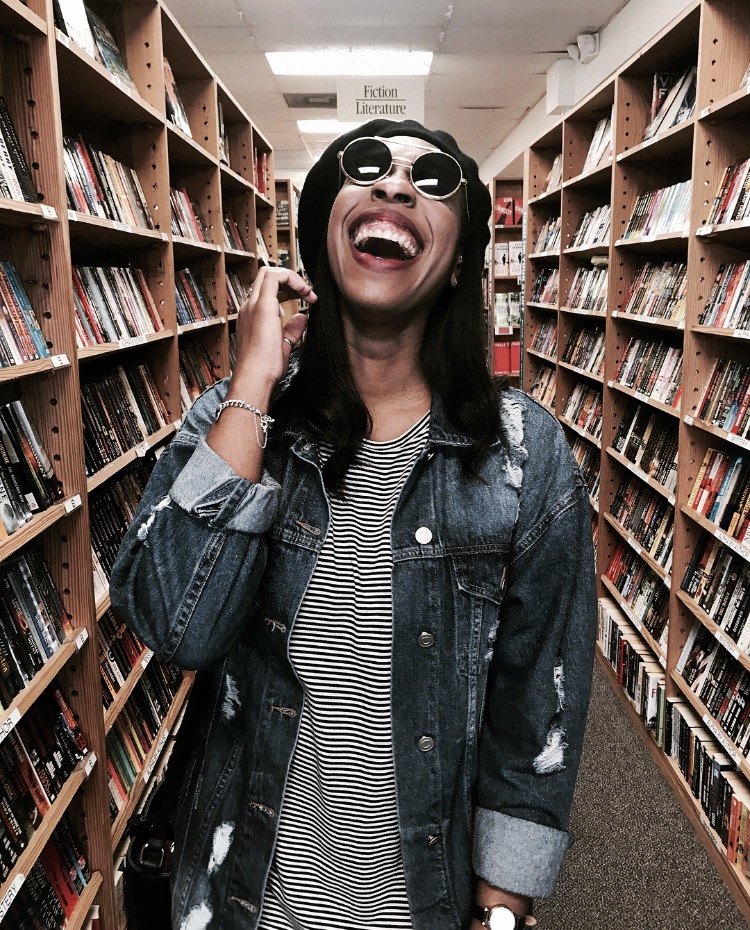 Shop My Look
Jacket: Marshalls, Longline Distressed Denim Jacket, (Similar Look): HERE
Dress: H&M, Striped T-Shirt Dress, (Similar Look): HERE
Sunglasses: Sunglass.La, Flip-Up Round Lens Circle Django Sunglasses: HERE
Beret: TopShop, Classic Black Beret, (Similar Look): HERE
Boots: Zara, Built-In Black Sock Boots, (Similar Look): HERE
*I've recently partnered up with a brand by the of Sunglass.La that I absolutely ADORE. Their sunglass are simply the cutest and they're SUPER affordable!