Versatile Blush
Happy Saturday!!!! What are you guys up to today?!!! I'm doing alittle shopping online for some brands and I am loving it!!! Haha Now that it's kind of/ sort of spring, I'm starting to want to pull out & wear my light colors! Boy do I love a nice spring color or to be specific a blush pink piece of clothing. Blush is such an elegant color and I can't help but be drawn to it when I shop.
In this post, I'm wearing a long blush pink around split tshirt from ZARA that can be worn in many ways. Awhile back when I first started my blog I posted this very same tshirt and however then....I wore with biker leggings for a more edgy look. This time around, I decided to put a solid black tank dress underneath. I wanted to stick with the girly yet comfy look! I don't know about you guys but I'm super excited to bring out more of my spring wear! Also, Easter is just about around the corner and let me just say....blush is definitely a color that I'll be looking for! Let me know what you guys are excited about this spring! What are your go-to spring/easter colors?! Leave a comment or message letting me know!
XO,
Charneé
From Edgy......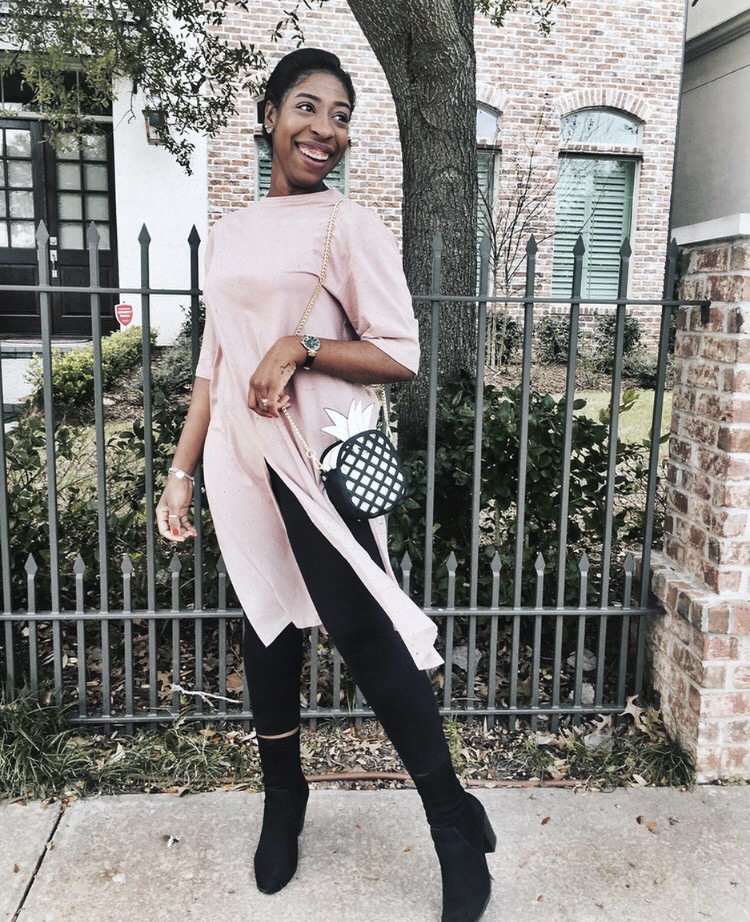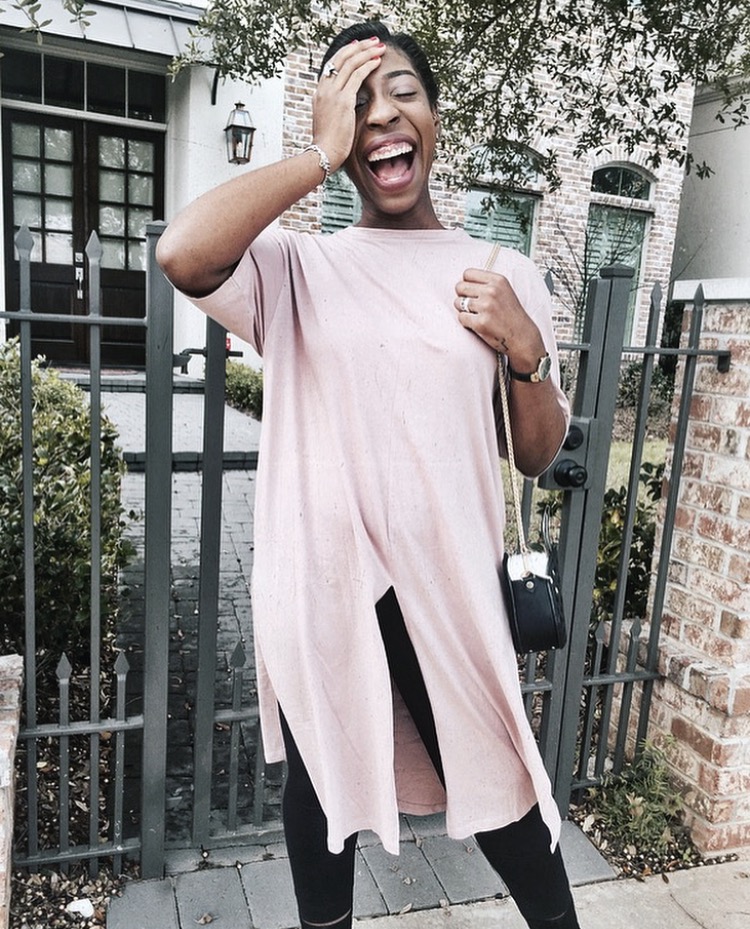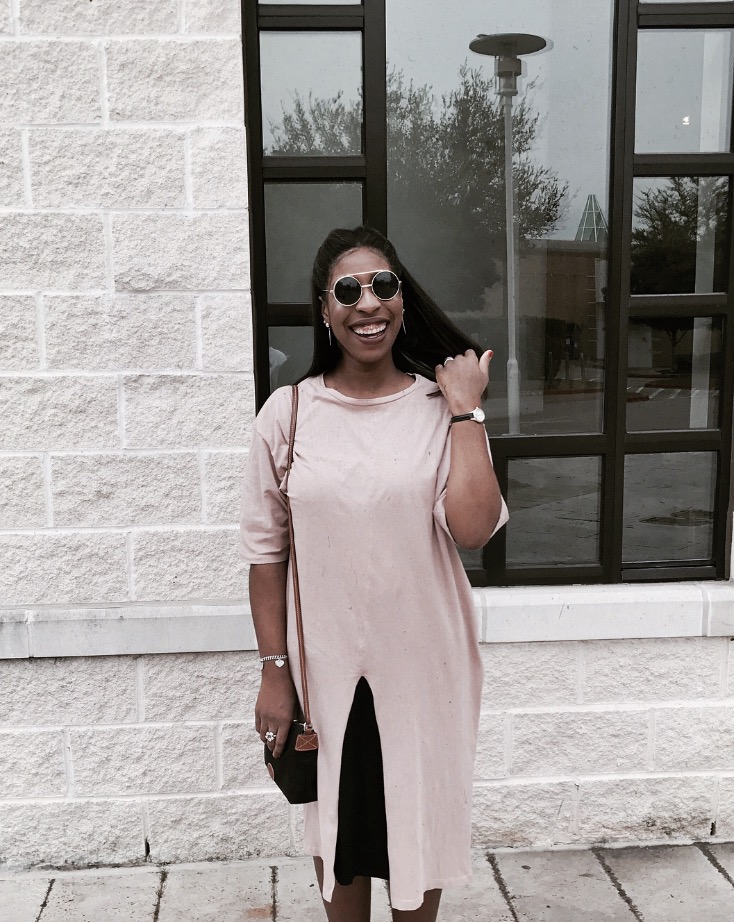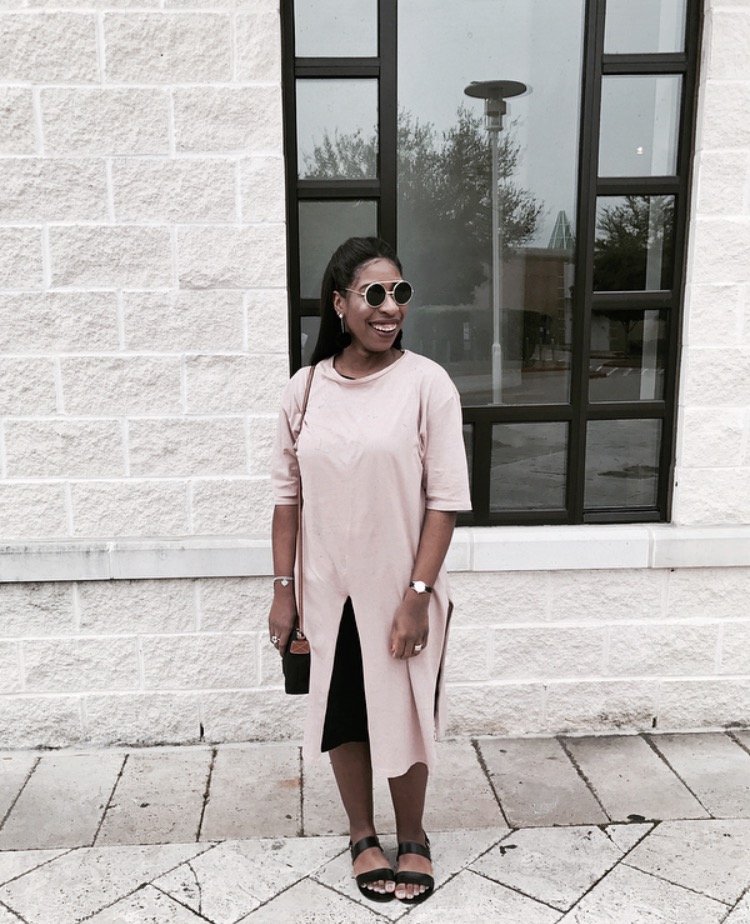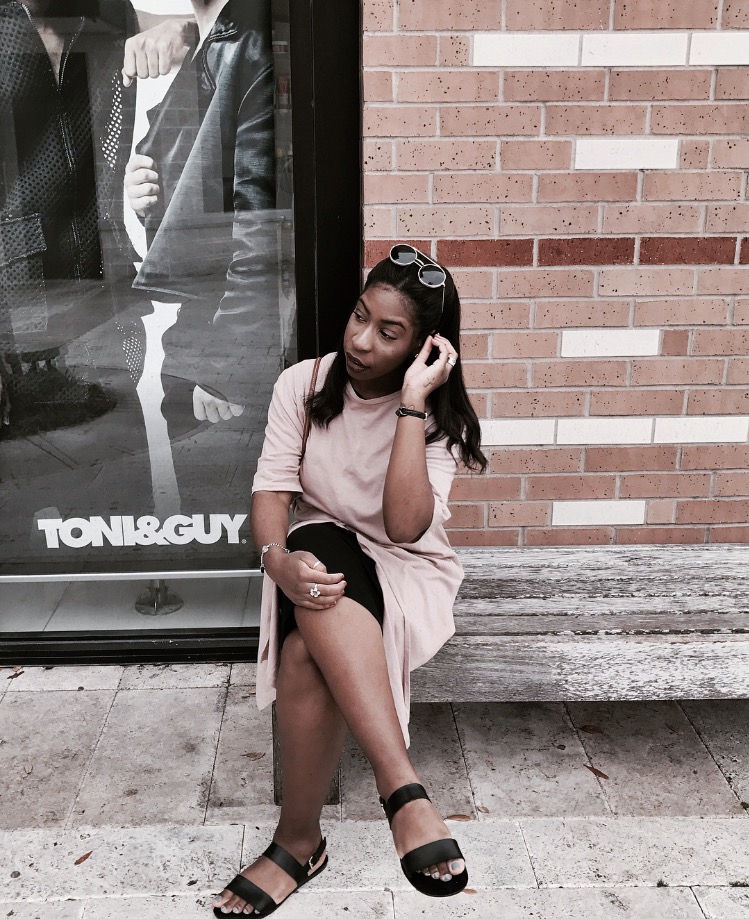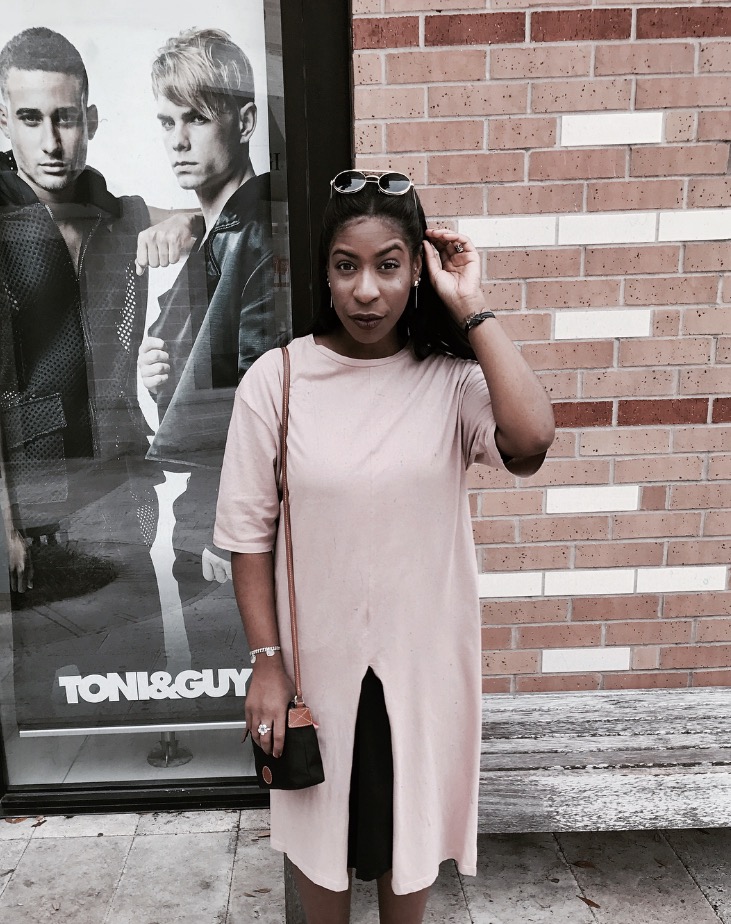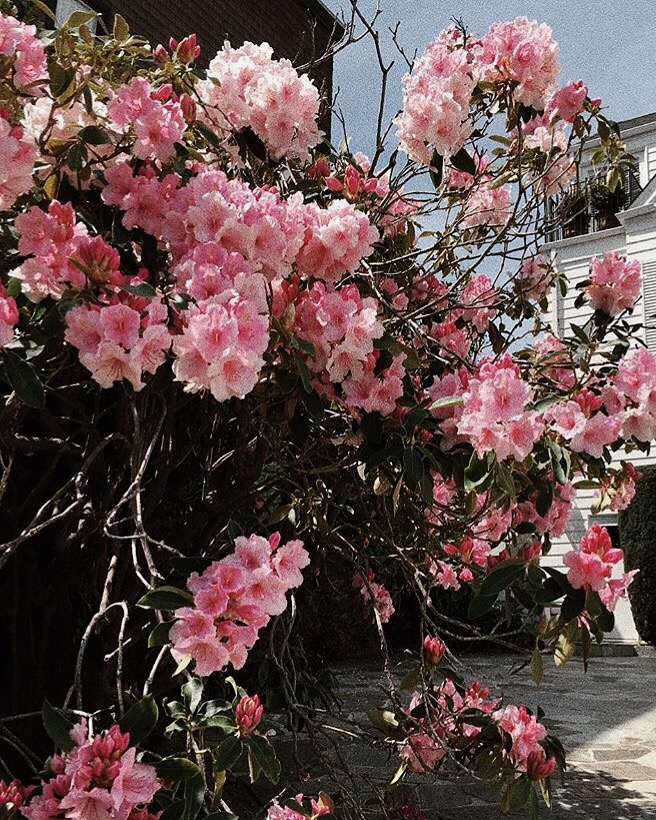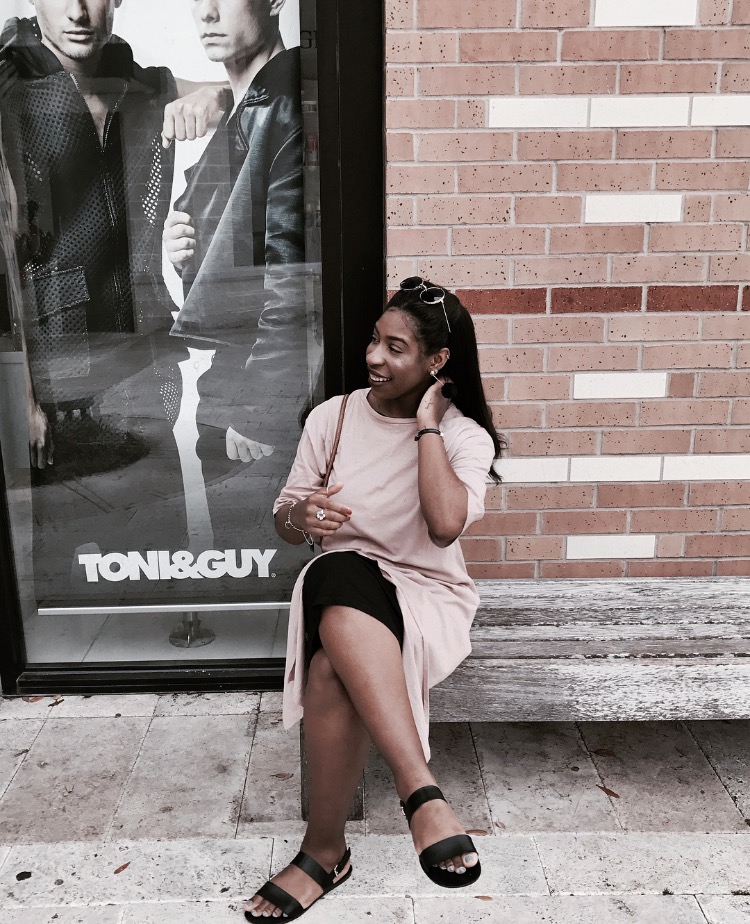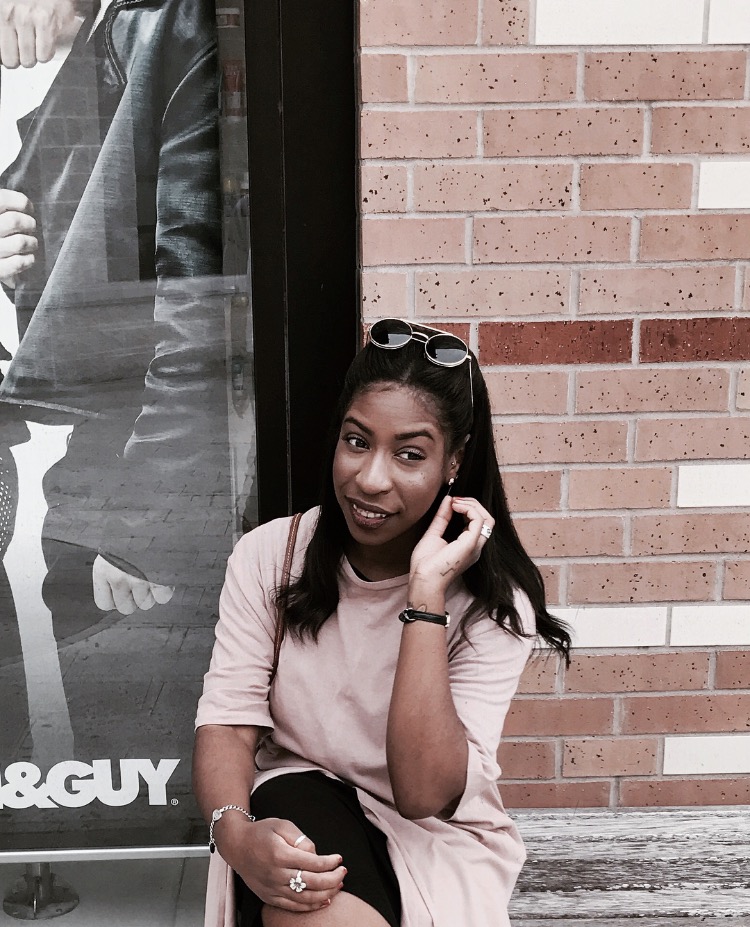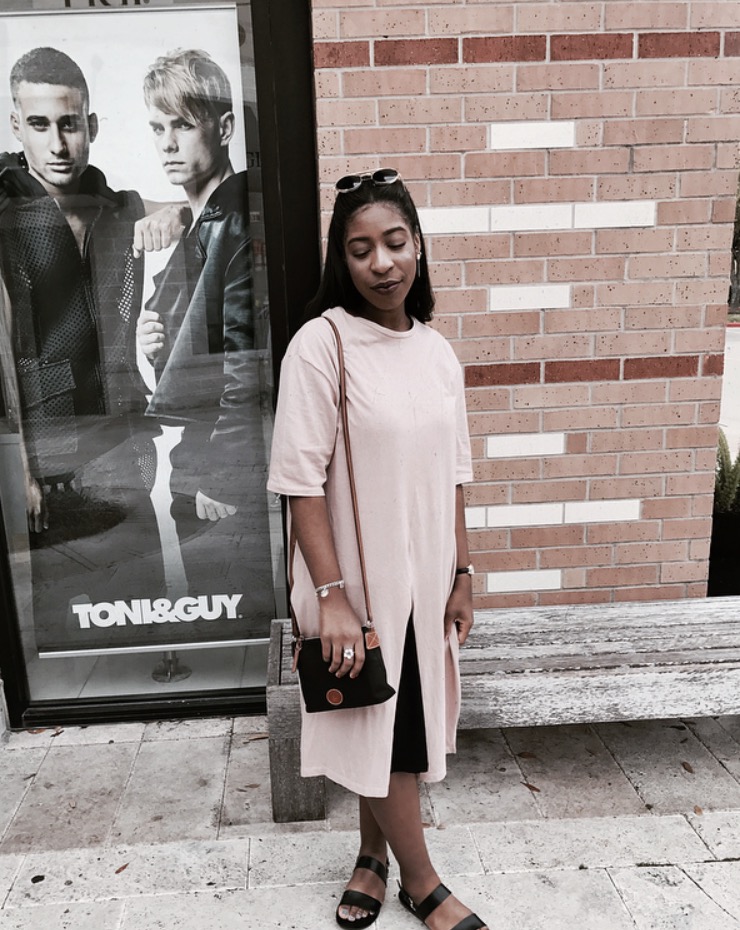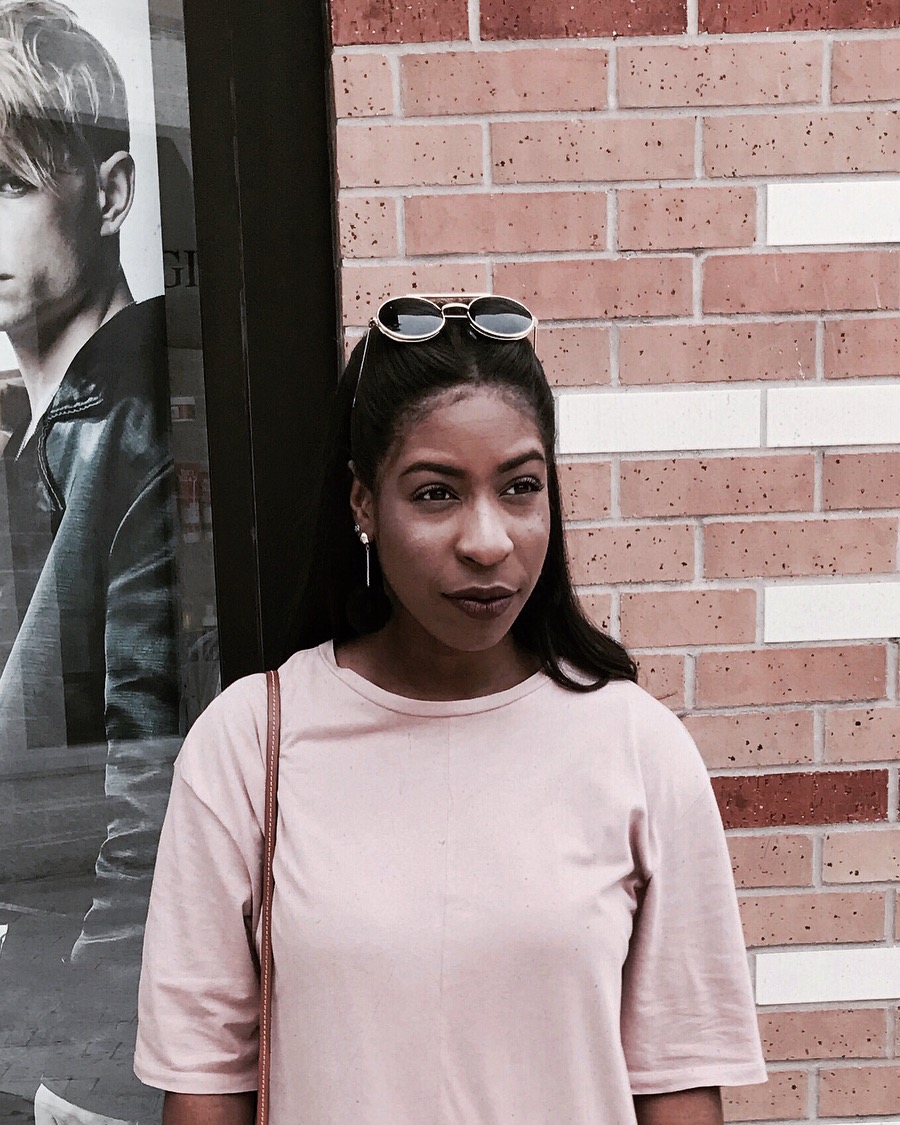 Shop The Look
🌸
This tshirt/tunic is obviously sold out seeing how I bought it a year ago but I've linked a few blush pink tshirt dresses! You can also head to the LIKEtoKNOW.it app to shop this/previous looks!
Dress: ZARA (Sold Out) Similar Looks: HERE, HERE (thinking about ordering this one for myself! Haha) & HERE
Sunglasses:
Sunglass.LA (Collaboration Brand) HERE (So of obsessed with these babies! ;))