Drugstore Lipwear: Elf/ Wet & Wild
Happy Monday lovelies!!! Guys, I am SOOO excited to start sharing with you all things BEAUTY. I mean, from the make up products I use to my go-to skin care products, you guys are in for a treat this year.
Makeup has been something I've always enjoyed doing and BUYING! (Especially mascara....for those who know me well, know that I care the most about my eyelashes, well and eyebrows, but my eyelashes just have to be on point or I WILL have a bad day). Although I enjoy all things makeup and everything that comes with it, I don't think I'm the best at doing makeup. Which is why I didn't add beauty to my blog from the start. BUT professional or not, over the years I have learned what works best for me, AND after getting many request, I've decided to show you guys just that!
For my first makeup post, I decided to show you guys a few lipstick colors and brands that I've been rocking over the last few months!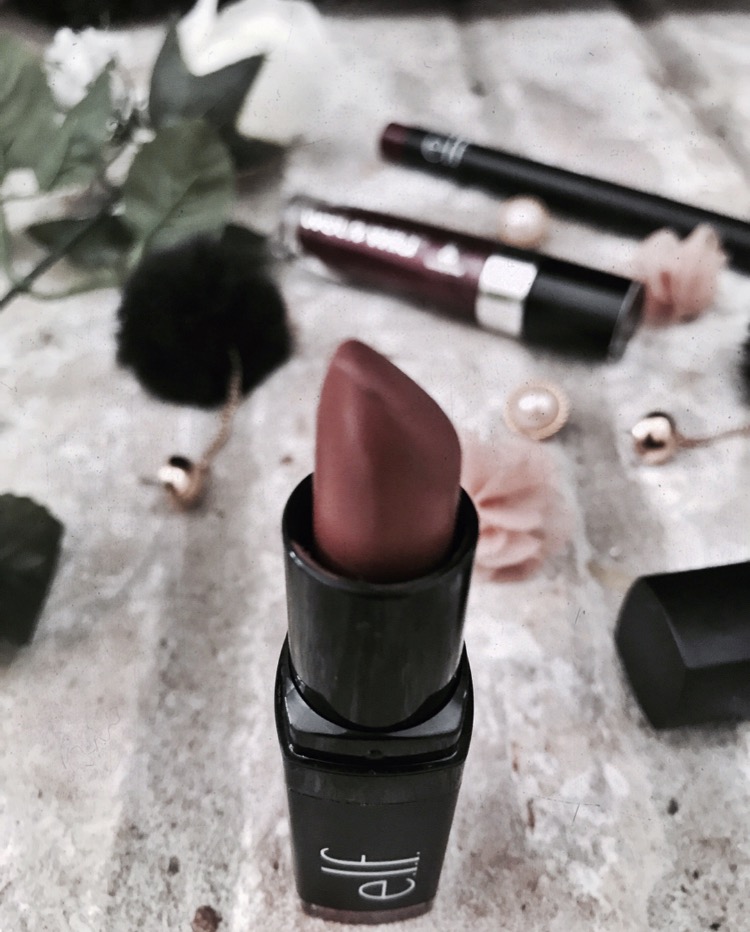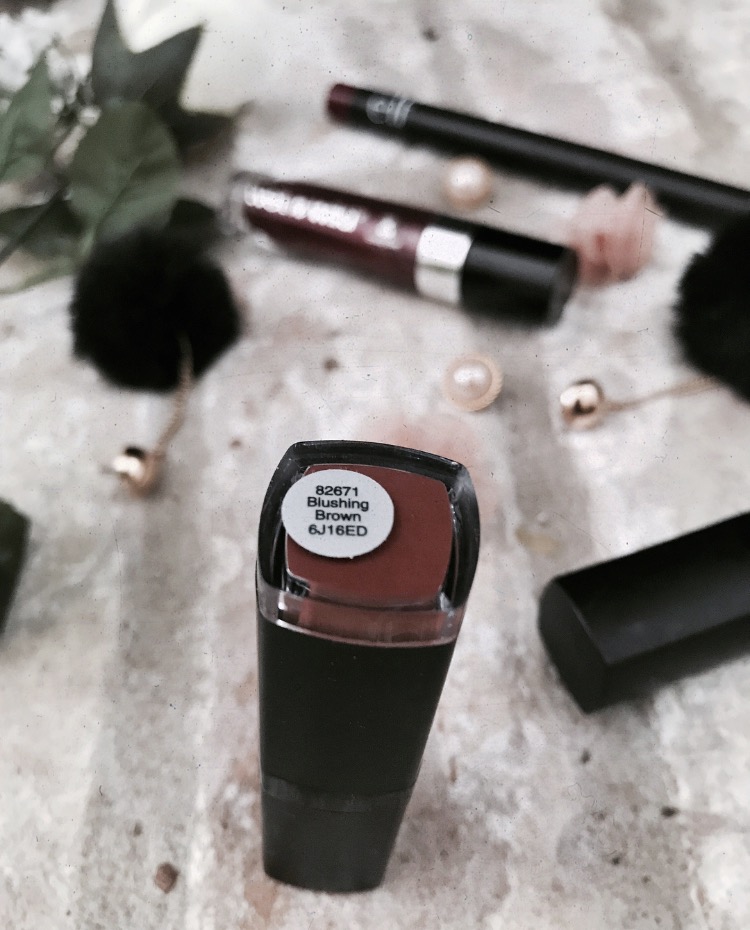 One thing you'll come to know about me is that when it comes to products like lipstick, I don't discriminate. I don't automatically go for the most expensive or the most popular. I look for a great color and if it wears well. Which brings me to elf cosmetics. I absolutely adore elf for everything that it is. I honestly think their products are great and very affordable. The color above is one of my favorites! It's called Brushing Brown and I think it fits me perfectly. (I wear it every day yall). I also think the brand Wet & Wild is pretty good. I haven't used a lot of their products just yet, But so far I'm very pleased with their lipsticks and their color options. They are very versatile.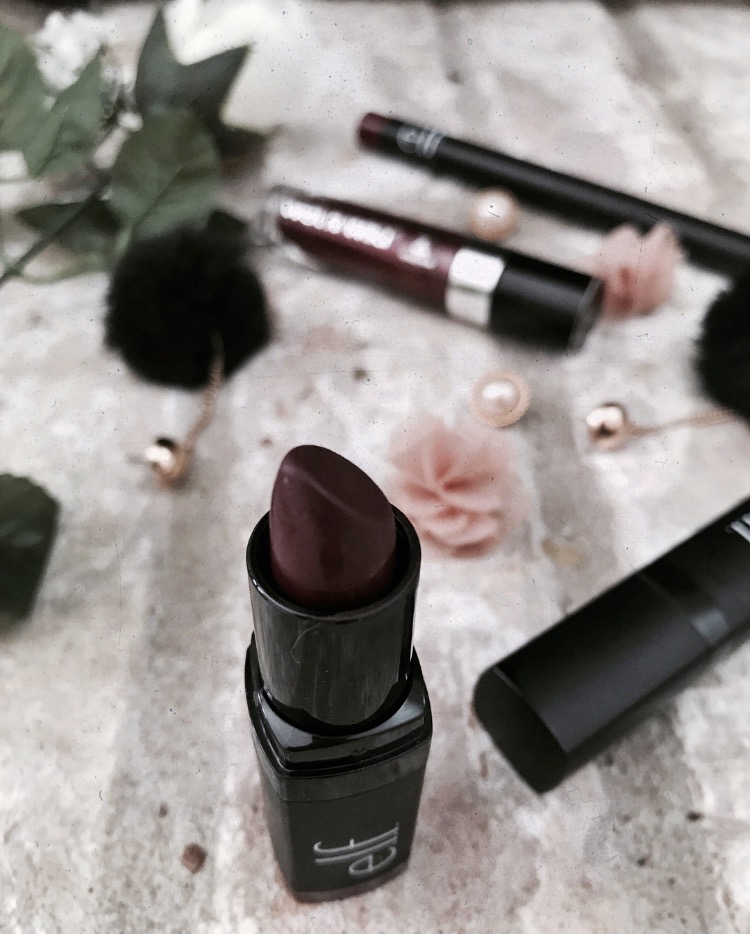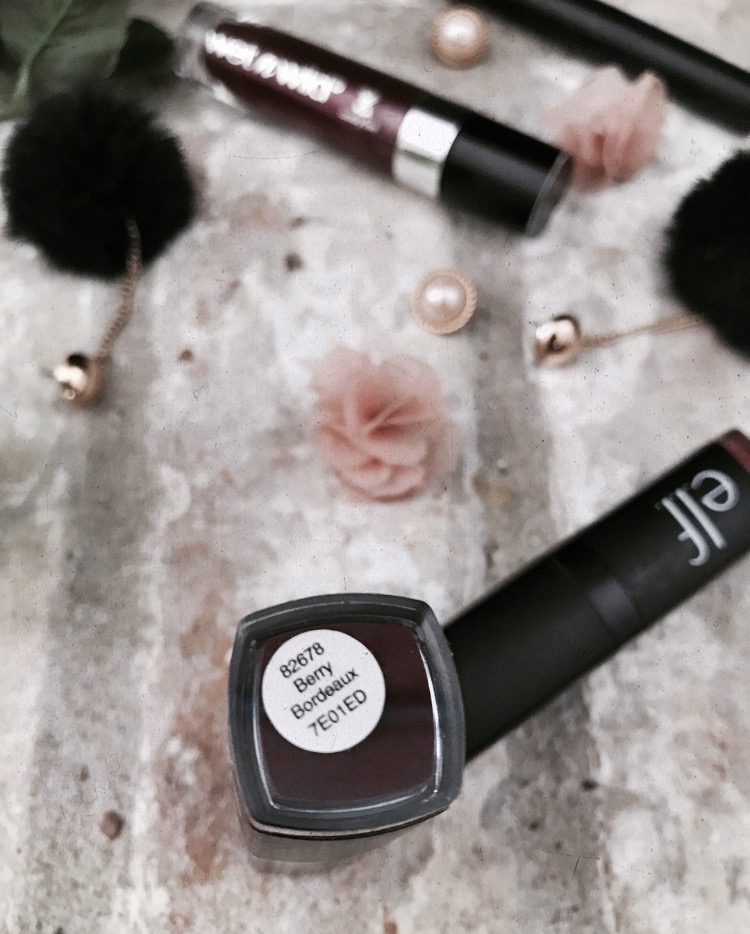 I'm a fan or a dark & matte lip. This color is called Berry Bordeaux and it is perfection. Not only does it look good with just about anything I wear, but I love how it brings my whole makeup look together.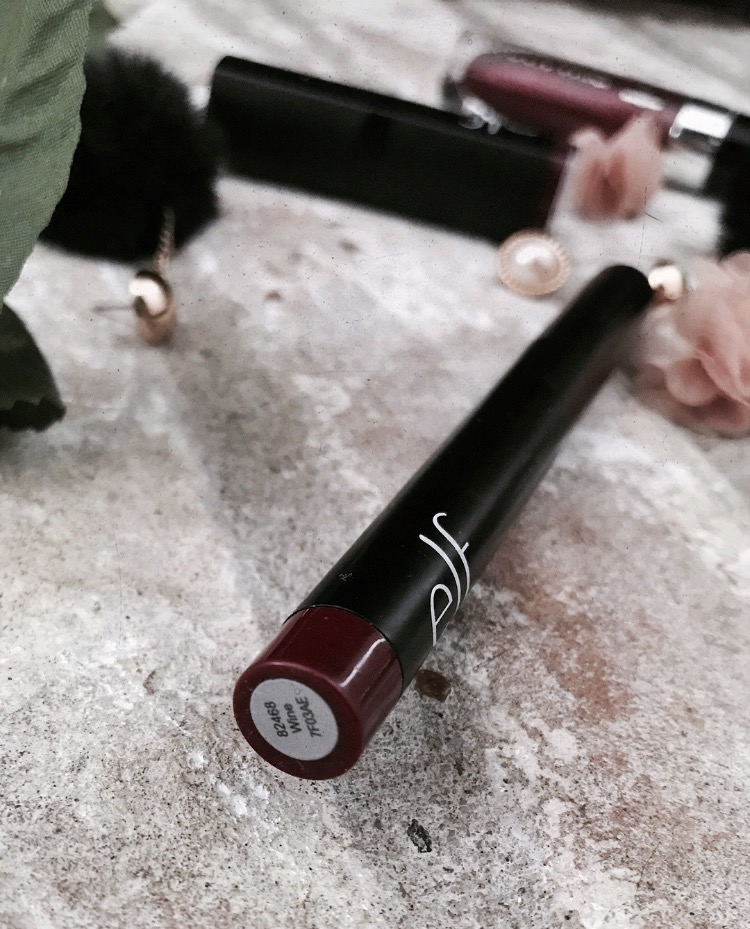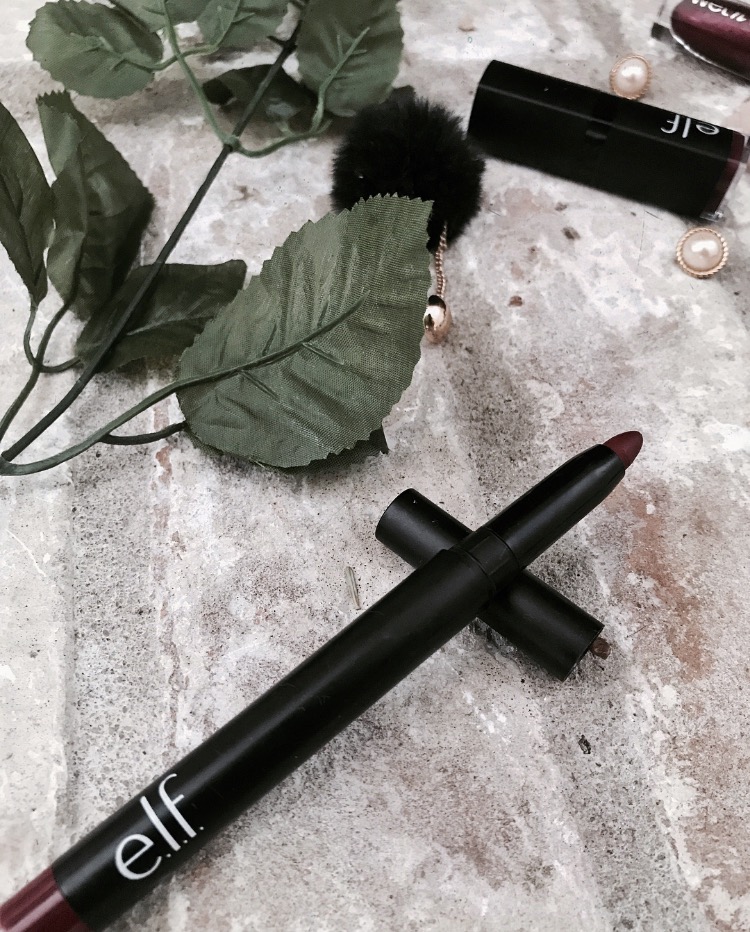 Here is another dark lip color by elf by the name of Wine in which is a more violet/burgundy color. I wear this color for a more done up and dressier look. SO CUTE!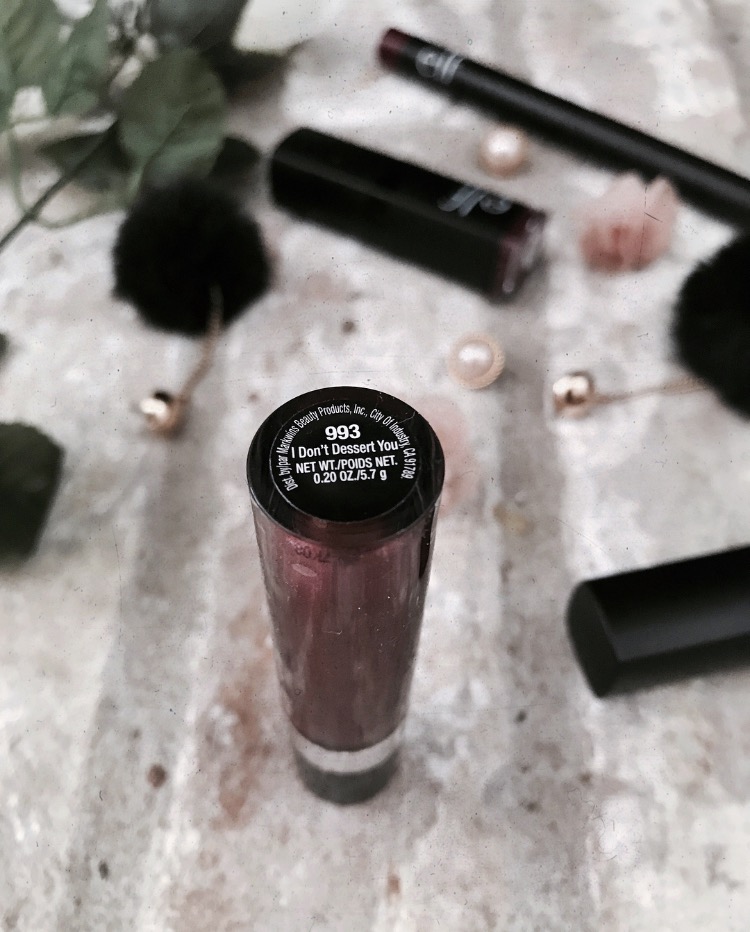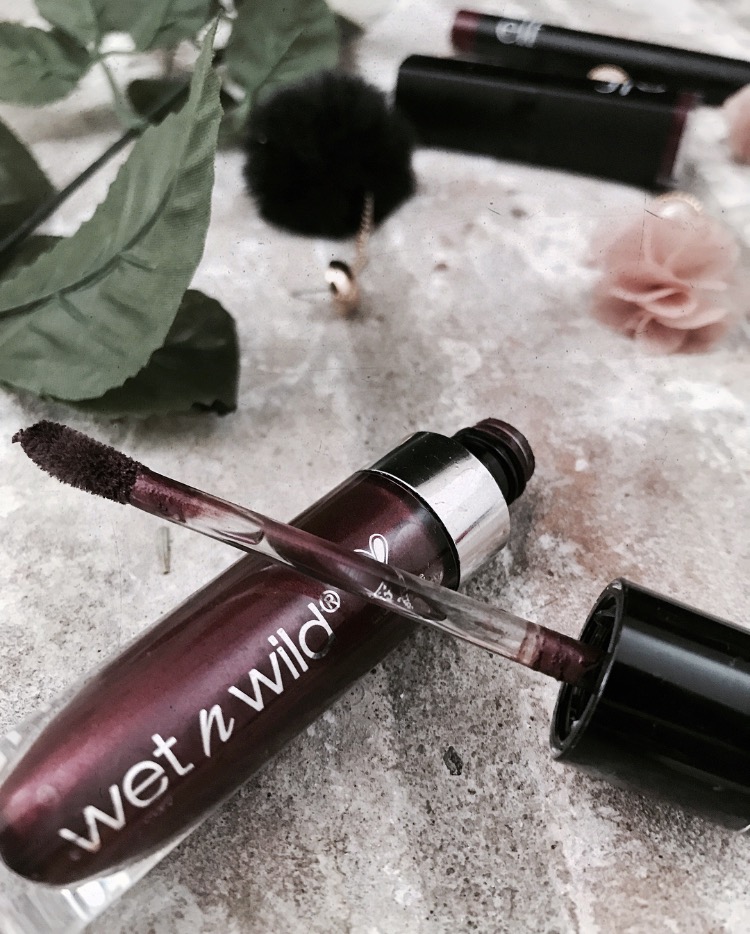 And last, is a color I recently found out about from another blogger. This color is a metallic berry brown color from Wet & Wild's metallic collection. This color is called I Don't Deserve You and it's such a great color because although it's metallic and bold, it looks very natural to where you could wear it anywhere (even to work) and you wouldn't look like you're trying too hard.
Most of these lipstick colors can be found at ANY drugstore. (CVS, Walmart, Target, Walgreens).
*Thank you guys so much for continuing to read my post...it means SO MUCH! Comment and tell me what you guys think about this post and please please please leave suggestions on what you think I should do next and in the future as far as beauty! What would you guys want to see?? I look foward to reading and hearing your responses! Have a VERY Happy Monday y'all and don't forget to SUBSCRIBE!
xo,
Charneé