Gingham BLOOM
H a p p y T h u r s d a y! Who's excited for Easter weekend?? I know I am! I'm more excited that it's spring because I get to wear all my favorite dresses, patterns, & sandals again! One of my favorite patterns if you don't know by my past blog post...is all things gingham. Gingham has my heart & there is nothing like a good gingham patten/outfit mixed with a nice colorful bloom.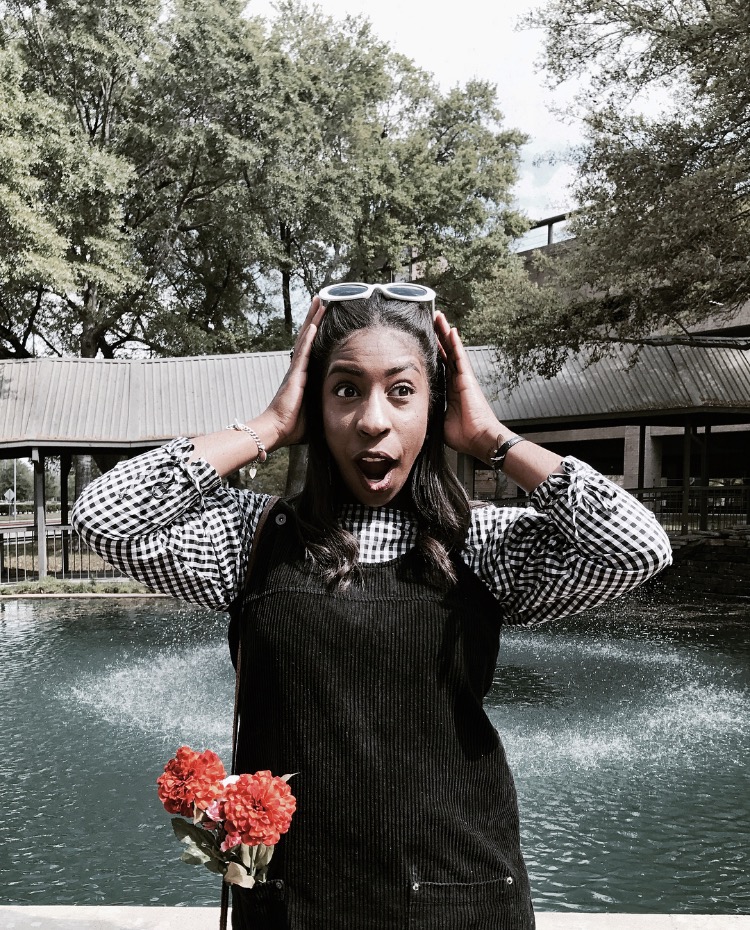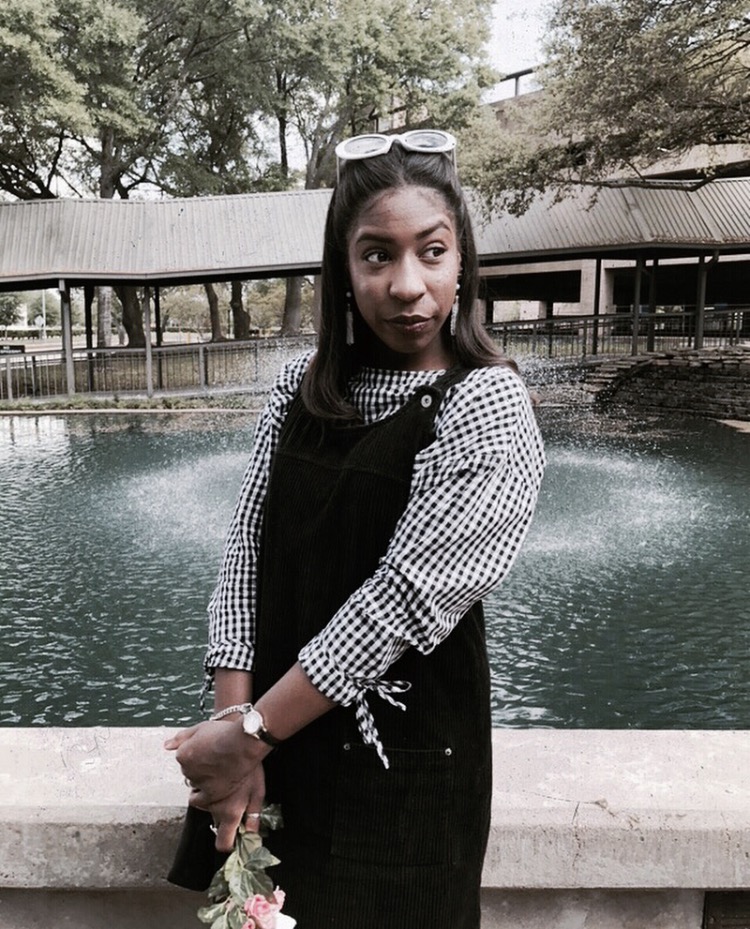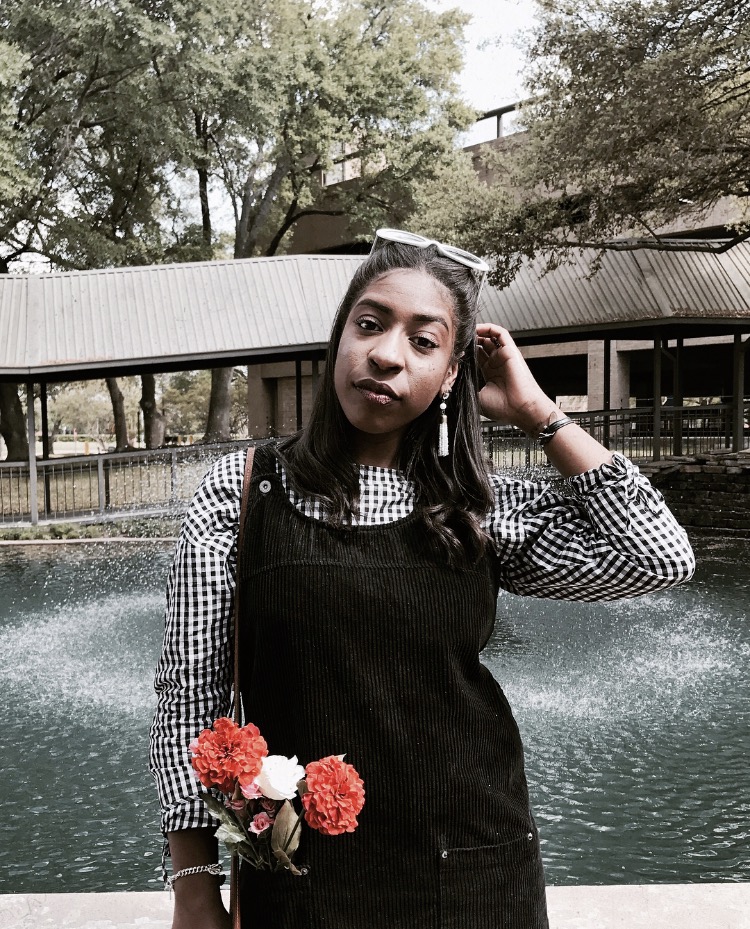 In this post, I was in a very playful mood and wanted to switch things up. So I decided to bring more goofiness into this post along with a mix of my favorite photo accessory...FLOWERS! So I paired my black and white gingham top with a solid black overall dress. With my outfit already being girly yet still playful, I figured adding a little flower color to my outfit is what was needed to finish off a go-to Spring look!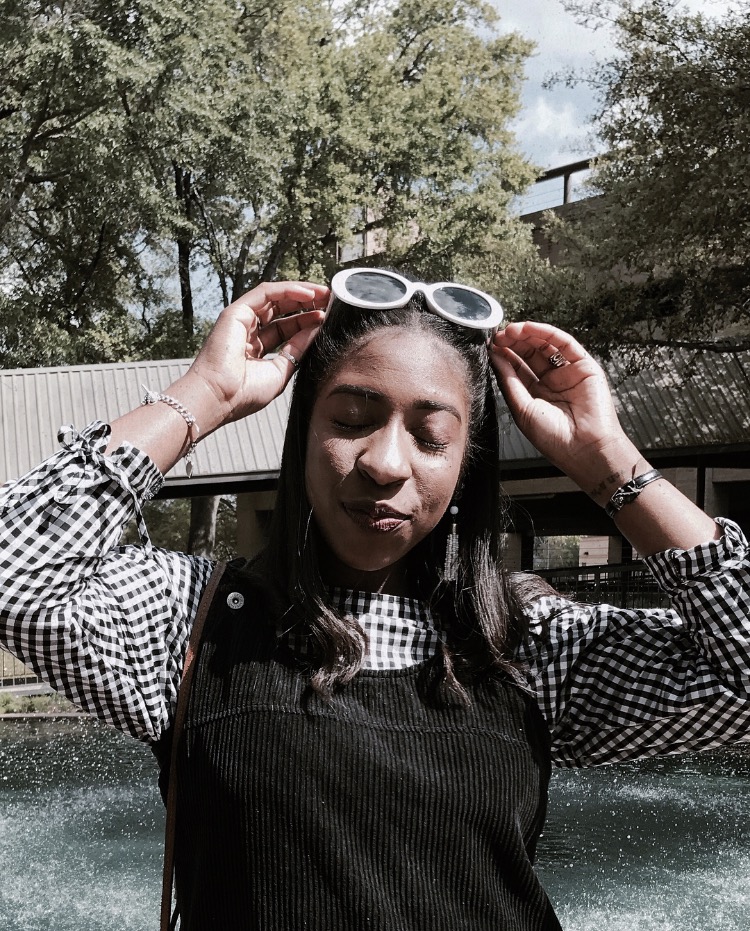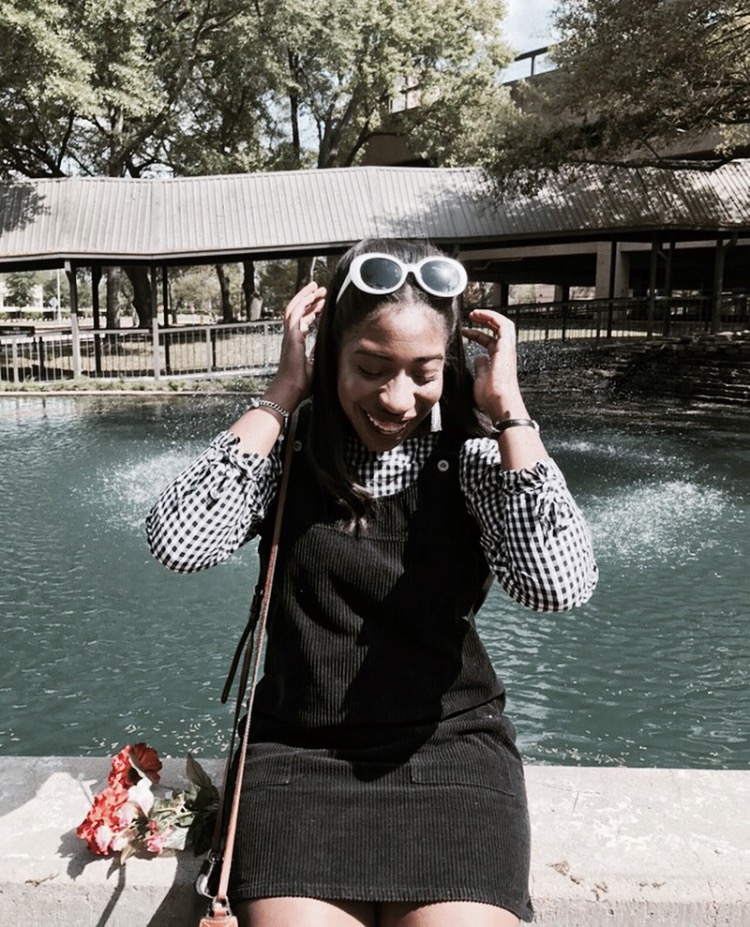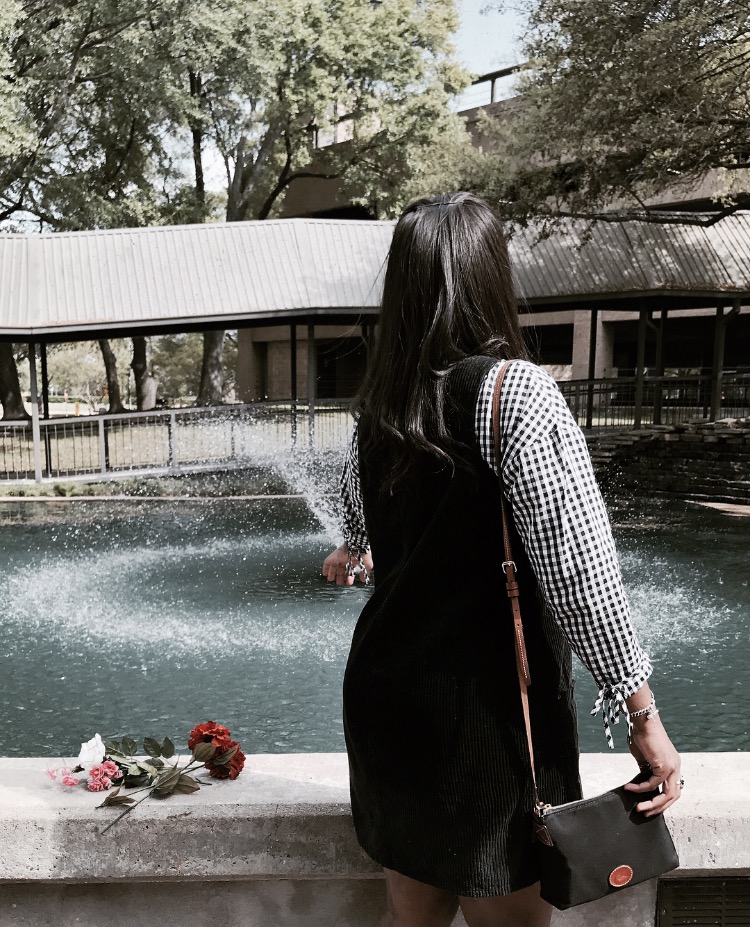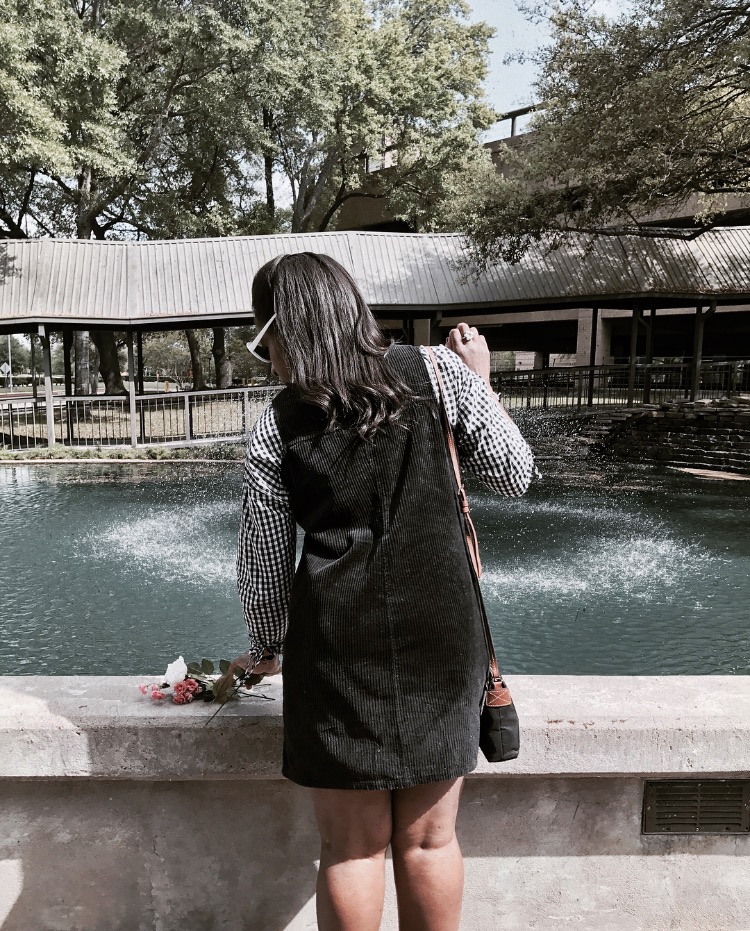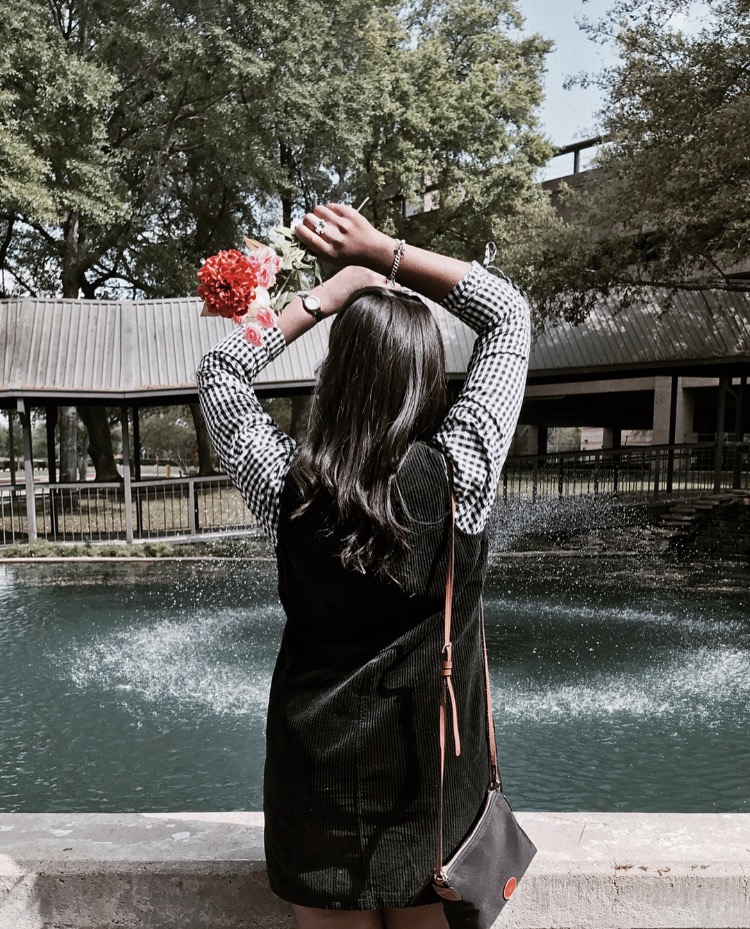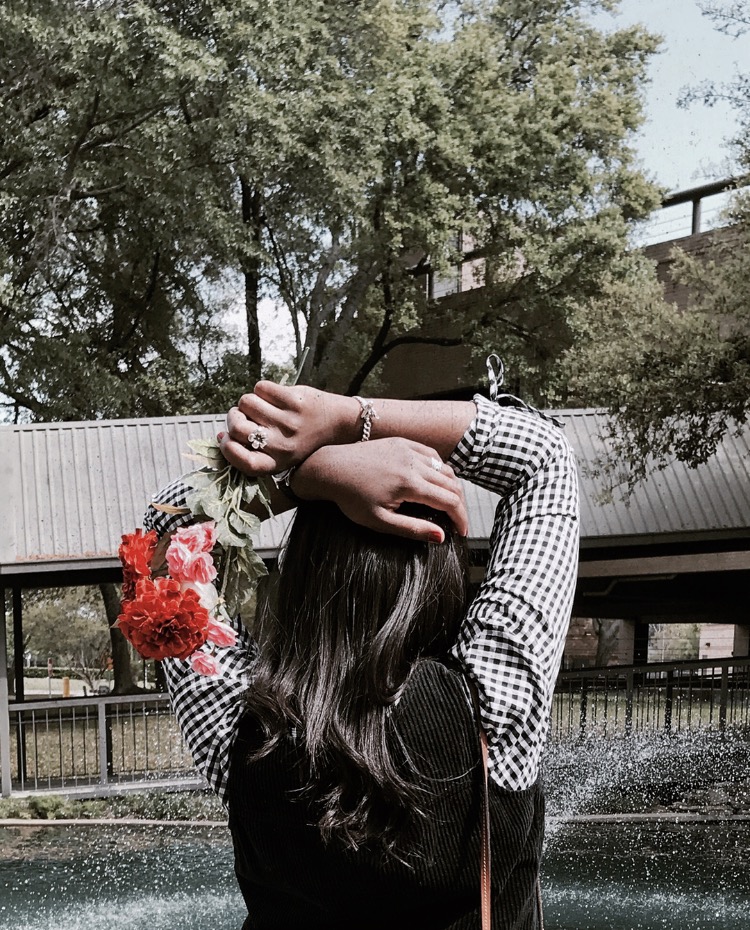 What are some things you guys are looking to wear and bring back this Spring?! Comment or message me letting me know! Wishing everyone a special Good Friday and a Happy Easter!
XO,
Charneé
Shop My Look
BLOUSE: Shein, Black & White Gingham Blouse, (Similar Style) HERE
OVERALLS: Nordstroms Rack, Solid Black Overall Dress, (Similar Style) HERE