For the Love of MAXI
H a p p y S u n d a y beautiful people!!! I hope everyone is having a productive yet fun and relaxing day so far. With now warm weather, I'm pulling out ALL my fav spring and summer pieces. Maxi dresses and skirts happen to some of them.
In this post, I'm wearing this purplish-floral-patterned button down maxi skirt that is my ultimate FAV! No matter how many times I wear it, I get asked the exact same questions about it: Where did I get it? Was it made? or is it my moms? (seeing how I'm known for always wearing some of my moms best trendy pieces). Some are surprised when I tell them that this cute skirt was a thrift find and was probably no more than a dollar (That's thrifting for ya).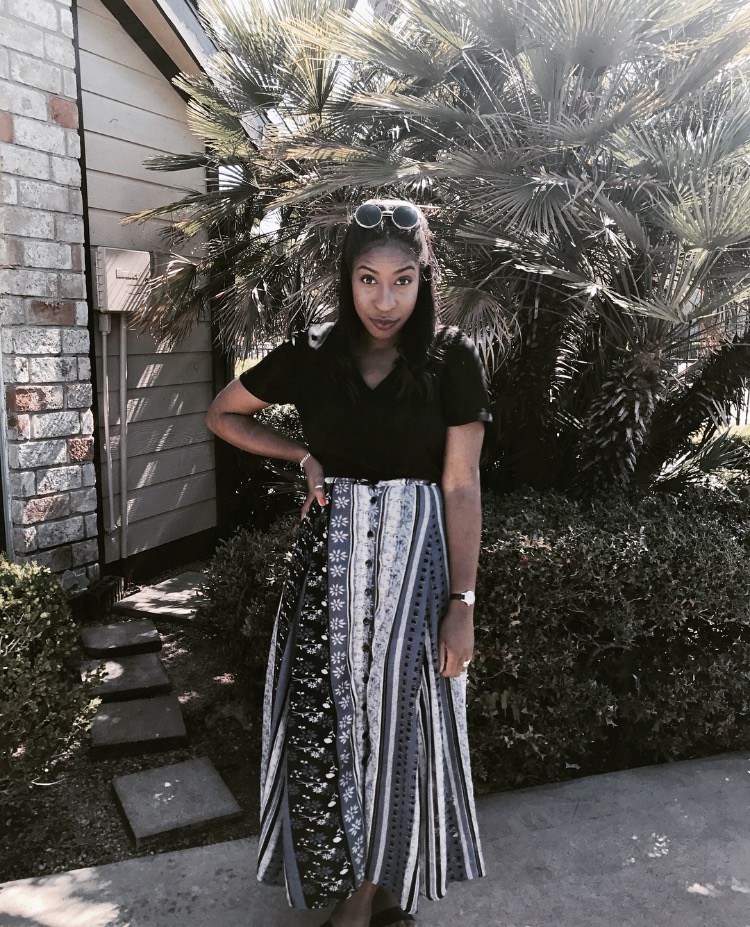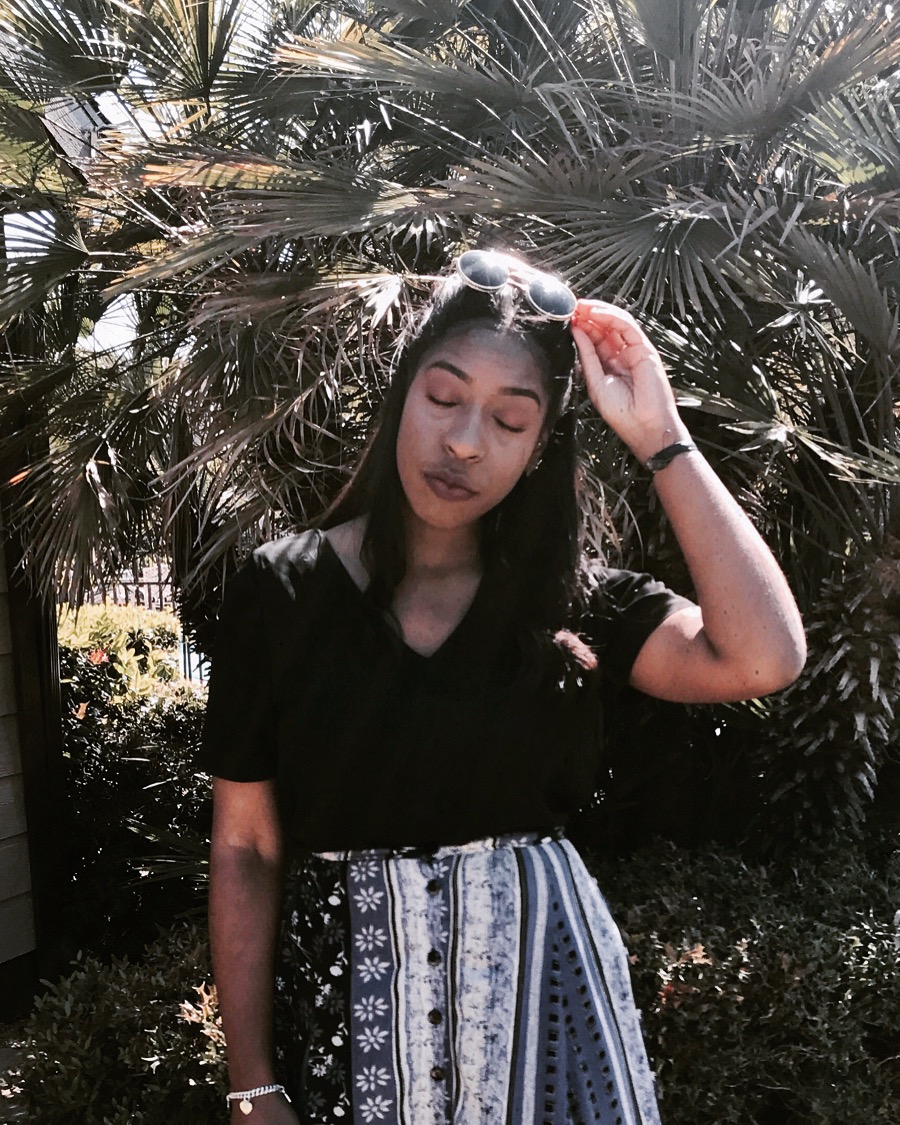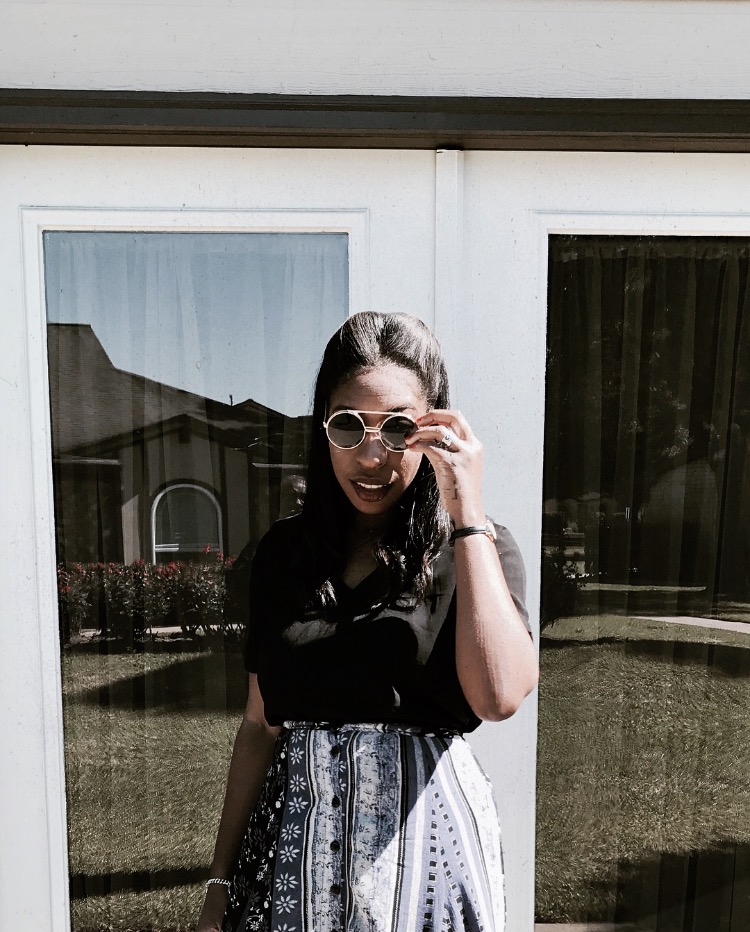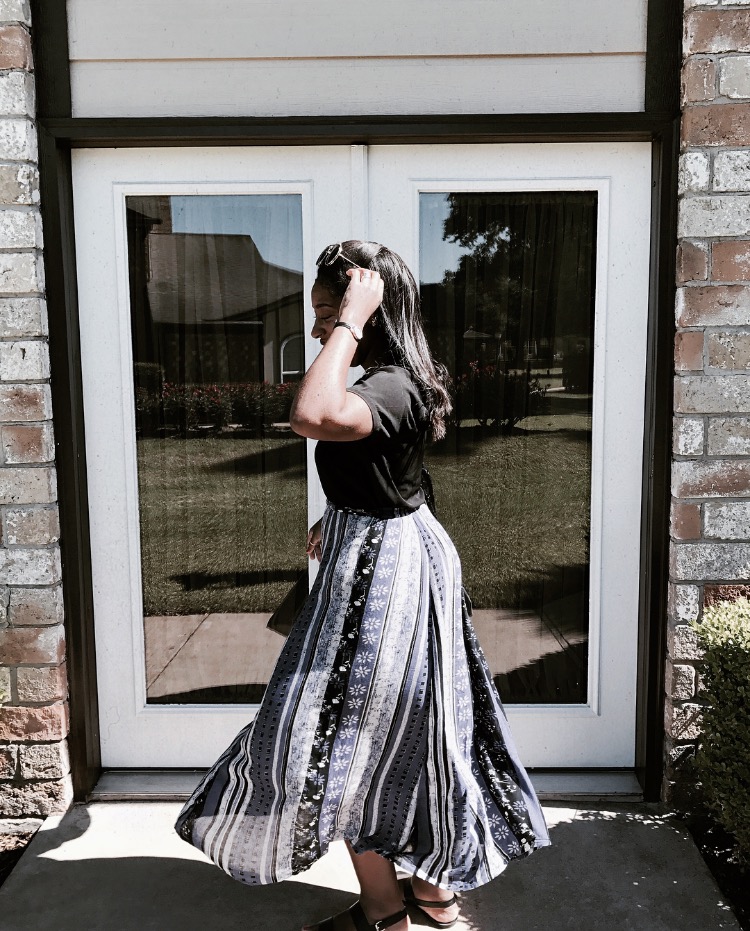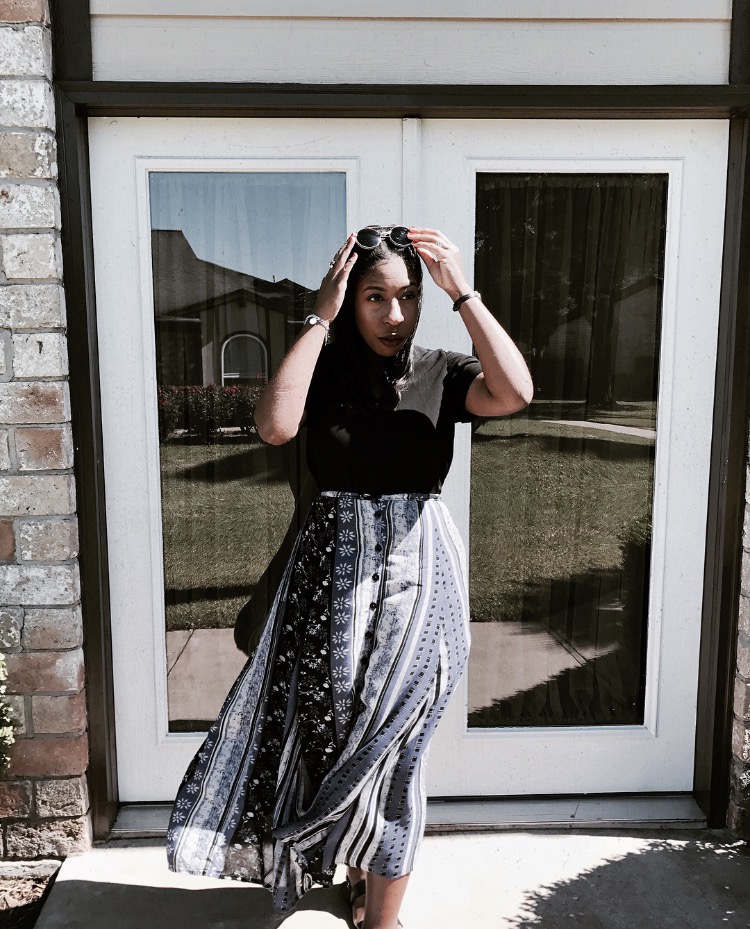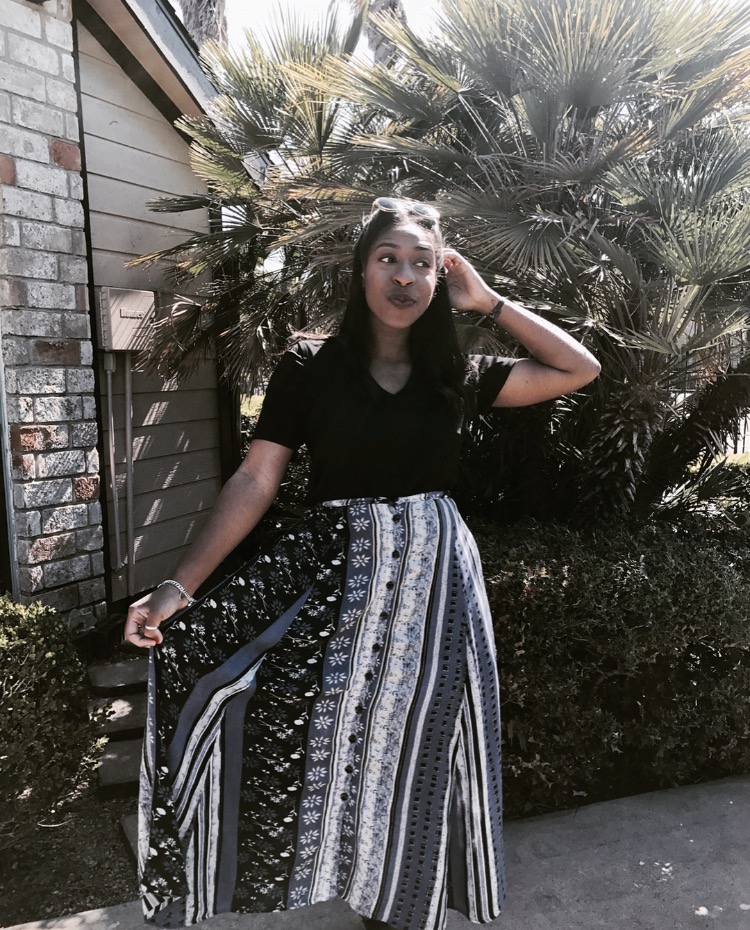 The last time I went thrifting was about 2 years ago and I was in awe when I saw this beauty. I absolutely LOVE finding cute trendy stuff from back in the day. Not only am I getting the coolest stuff for pretty much nothing (so cheap), but when I thrift, I'm finding all things vintage pieces. I fell in love with this skirt because it reminds me of something from back in the 80s & early 90s. The look and pattern of this skirt screamed vintage from top to bottom. I paired this maxi with a plain v neck blouse from Shein. This look is such a cute look and can be worn absolutely anywhere...church, work, a hangout...you name it! Have you guys been thrifting?? What's something you guys like to look for at a thrift store?? Comment & Let me know! Maybe I'll snag a few ideas from you guys! ;)))
XO,
Charneé